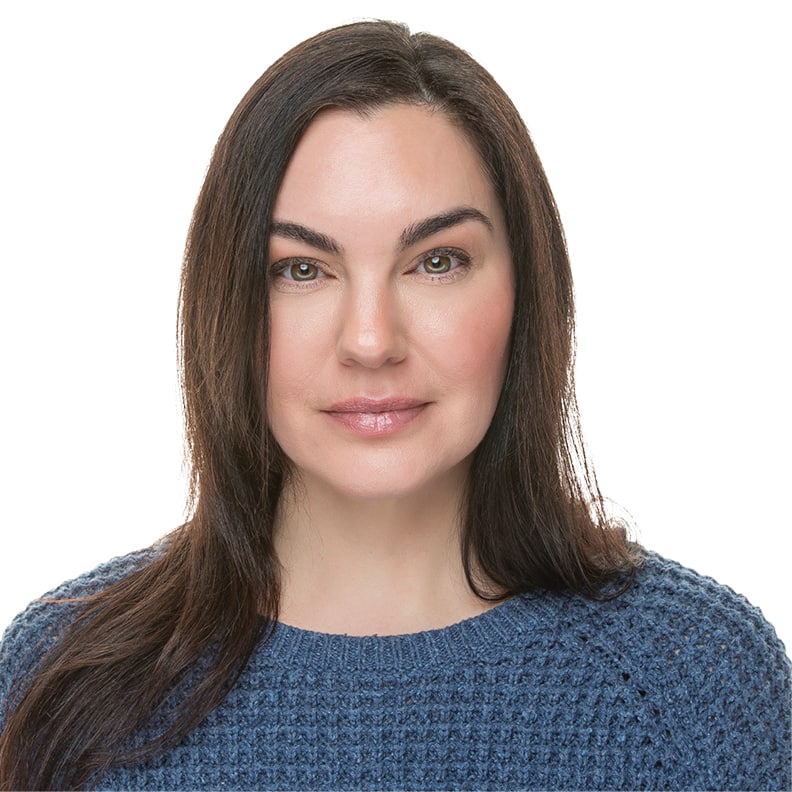 Phlebotomist, Master Regenerative Provider
Sarah has worked at Cosmetic Skin & Laser Center since 2008. She is expertly trained and most recently has specialized in both bodily focused and RegenCen treatments. Sarah took a CSLC hiatus and worked with Dr. Carin Neilsen, Integrative Medical Provider in Petoskey, while simultaneously getting her yoga teacher certification.
At RegenCen, Sarah provides PRF and PRP injections for hair rejuvenation, treatments for bladder control, and vaginal rejuvenation alongside our Physician Associates and MD. She is an expert Coolsculpting Elite provider, laser hair removal provider, and has a wealth of aesthetic and anti-aging knowledge. She assists laser liposuction and provides liposuction education to our patients in Traverse City and Petoskey. Her attention to detail and calming demeanor will immediately put you at ease. And she can help you tweak or transform pretty much any annoyance from head to toe.
She's always had a special interest in overall health and wellness, so working with a team dedicated to the same goals is what she values most about her career. Sarah enjoys time at home with her husband, pets, and three beautiful children.