Reduce jowls, sagging neck skin, and transform your profile without a facelift
At RegenCen, the separate medical division of Cosmetic Skin & Laser Center, Dr. Lo uses the Cynosure laser and InMode Embrace technology to shrink skin and remove fat under the chin and rejuvenate and tighten neck and jawline skin.
"Our patients typically need more tightening than aesthetic treatments like Ultherapy but don't want a facelift. We shrink aging, sagging skin and reshape the lower face in a one hour treatment."
– Dr. Gustav Lo, Medical Director of Cosmetic Skin & Laser Center and RegenCen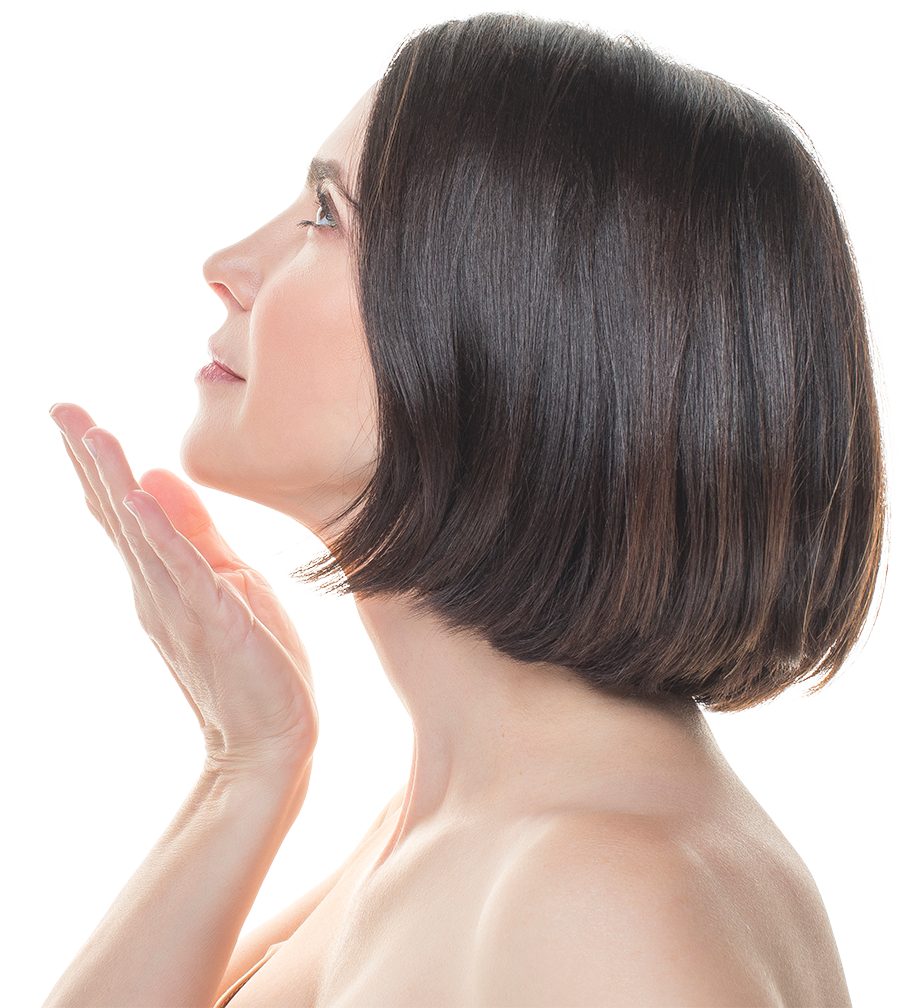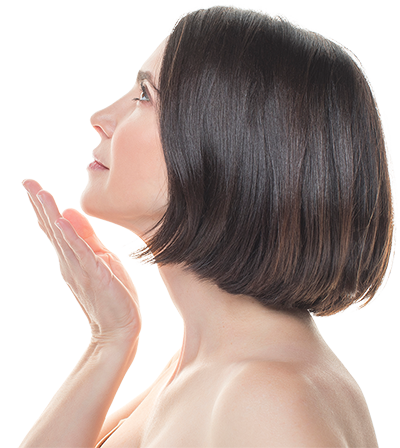 Redefine your jawline and the skin under your chin without cutting and stitches
Redefine your jawline and the skin under your chin without cutting and stitches
At RegenCen, we utilize three energies (Cynosure laser, InMode Embrace, and Venus) to offer a regenerative alternative to a facelift. With a probe just underneath the skin we can melt and reduce fat and tighten tiny areas of sagging skin. Venus combines RF and PEMF to regenerate collagen and speed healing.
Aging doesn't have to
hurt your hips
Achieving orgasms can
be easy again
Enjoy intercourse like
you used to
Life after menopause can
be enjoyable
More about Laser Lift and InMode Embrace
A Laser Lift (sometimes referred to as LazerLift) is a minimally invasive, in-office treatment designed to reduce many signs of aging including, sagging skin, jowls, "turkey neck," double chin, and excess neck fat. After this skin tightening treatment, patients often feel they've turned back the clock 10 years - see for yourself! Check out our before and afters of Laser Lift in our gallery.
The InMode Embrace technology is radiofrequency energy instead of laser energy but accomplishes very similar results. At RegenCen, Dr. Gustav Lo uses both technologies and chooses the best one depending on skin thickness, amount of fat removal needed, and medical history.
Tighten your jawline and completely transform your chin, jowls, and neck in one 45-minute, in-office visit.
How do Laser Lift and RFAL work?
Consultation
Consultations for skin tightening are complimentary. Our providers are trained to discuss your goals and expectations and different treatment options- from facelift surgery, to Ultherapy, to threadlifts, to Laser Lift and Facetite.
People who want the most dramatic skin tightening precisely along the jawline and jowl area without facelift surgery may opt for Laser Lift or InMode Embrace (Facetite, Accutite). At your consultation we will discuss your medical and surgical history, downtime, and cost.
Pre-Treatment Instructions
Before treatment, Dr. Lo will complete a pre-operative appointment. Once approved for treatment, patients may be advised to:
stop smoking for two weeks before Laser Lift or Facetite
adjust prescription medications or avoid certain over-the-counter medications, including Asprin or anti-inflammatory drugs
stay hydrated
wear a loose-fitting top or zip-up hoodie
arrive freshly showered
arrange for transportation if you are taking a sedative
Treatment
You may be prescribed a mild sedative to relax you on procedure day. The treatment starts with Dr. Lo using a local anesthetic to numb the treatment area through small (2mm) skin punctures.
Once the treatment area is numb, the doctor inserts a fiber optic laser through the same skin punctures. Similar to Smartlipo, Laser Lift and FaceTite use heat and laser energy to destroy fat cells and tighten the skin. Any leftover fat is then gently suctioned away, resulting in a more youthful appearance. The treatment shouldn't take more than 45 minutes to complete and we perform Laser Lift and FaceTite in both Petoskey and Traverse City in our RegenCen regenerative medical clinic.