Northern Michigan Regenerative Medicine
Look, feel, and function as if you're aging in reverse.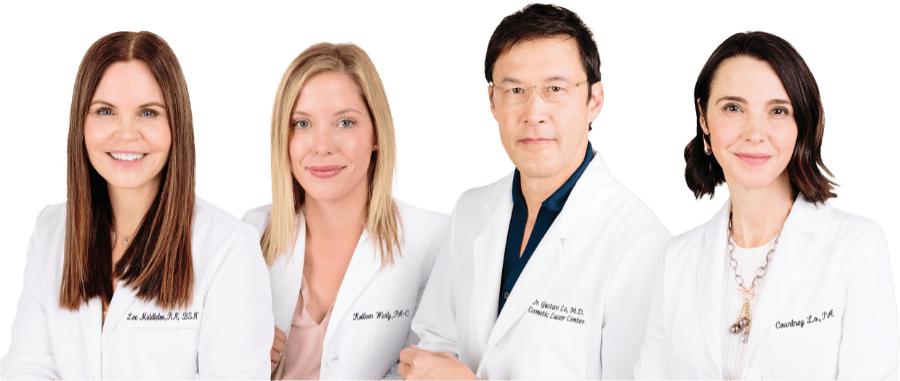 Until recently, aches, joint pains, diminished libidos and thinning hair were accepted — with resignation — as the norm that comes with getting older.
But imagine how life might feel if you didn't dread deteriorating with age.
Science is catching up with the chronic health issues that used to be inevitable after 40, and regenerative medicine now makes it possible to hold on to more of your youthful energy, mobility and drive.
A far better quality of life than generations before you
Aging doesn't have to hurt your hips…or your sex life.
Say goodbye to stiffness and pain
Laugh without leaking
Bring back spontaneity in the bedroom
Regenerative medicine keeps your body working like it used to
For years, RegenCen's founder Dr, Gustav Lo used regenerative medicine in his practice to treat and heal orthopedic conditions like arthritis, soft tissue injuries, stiff knees and hips, and other joint and tendon injuries.
But regenerative medicine has advanced far beyond helping people walk and move without pain, and today is safely and effectively used to restore bladder control, increase sexual function and responsiveness, and even regrow hair, so that 50 truly becomes the new 30, and 80 becomes the new 60!
Modern medical tools make menopause more comfortable
Regenerative medicine helps combat hormone-related vaginal dryness, internal and external laxity, bladder leaks, and everything that becomes uncomfortable downstairs.
Both radiofrequency and PRF (platelet-rich fibrin) help restore the look, feel, and function of your vagina after childbirth, too.
PRF and Radiofrequency gives your body a new lease on life
Non-surgical, in-office treatments at RegenCen fall into two main categories: PRF (platelet-rich fibrin) therapy and RF (radiofrequency) energy-based treatments.
• PRF helps repair joints, increase mobility, improve sexual health, and restore thinning hair, just to name a few. This clinically proven treatment modality comes from your own blood, and has been used for decades in the medical field to speed up post-surgical healing. Today, we use it to help restore aging tissues, including joints, ligaments and tendons, blood vessels and other vascular tissues, hair follicles, and aging skin.
• RF medical devices use combinations of radiofrequency energy and electronic muscle stimulation to strengthen and rebuild aging or damaged muscle, skin and other soft tissues. At RegenCen, we currently use these technologies to reverse pelvic muscle weakness (post-childbirth or age related), stimulate new collagen, renew vaginal tissue, and improve membrane function. Translation: rejuvenation tightens everything downstairs for easier orgasms and better bladder control!
Non-surgical, non-steroidal regenerative injections help keep your body from sliding downhill
As regenerative medicine continues to advance, Dr. Gustav Lo and his team are dedicated to ongoing education and bringing exciting, scientifically-proven treatments to patients in Petoskey and Traverse City who want to feel better at every stage of adult life.
You don't have to feel so stiff or slow. You don't have to accept lackluster hair or a diminishing sexual life or be someone who wants to do a lot of things but is trapped in a body that doesn't. At RegenCen, we're here to help you age with fewer aches and pains, more movement, and boosted confidence.
Platelet-Rich Fibrin (PRF)
Restore aging tissues and reset the clock with PRF
and regenerative medicine
Hair
Restoration
Hand / Shoulder
Pain
Sports
Injuries
Hip
Mobility
Stiff
Knees
Bursitis
Women's
Sexual
Response
Erectile
Dysfunction
Ready to age with
more energy & confidence?