Northern Michigan Regenerative Medicine
We're here to help you age with fewer aches and pains, more movement, and boosted confidence.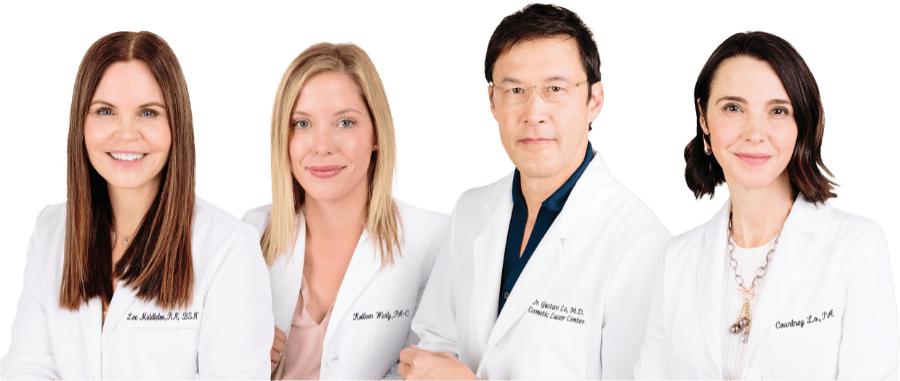 Imagine a life where you don't dread inevitable aches and pains in the next decade, where your sexual relationship feels as robust and healthy as it did in your 30s, and where you look and feel like the best version of yourself, whether that's at 40, 70, or 80.
Advancements in regenerative medicine make that possible, providing patients with a far better quality of life than the generations that have lived before us. Dr. Gustav Lo, MD and his team dedicate their work to helping you function better and feel better so that 50 truly becomes the new 30, and 80 becomes the new 60!
During his 30-year career as a Primary Care Physician, Dr. Lo used regenerative medicine primarily for orthopedic conditions, then later in aesthetic medicine. RegenCen, a separate division of Cosmetic Skin & Laser Center, is located in two locations in Northern Michigan, and the two divisions merge both specialities into a treatment center that helps you turn back the clock on aging after 40.
Treatments at RegenCen fall into two main categories: PRF (platelet-rich fibrin) therapy and RF (radiofrequency) energy-based treatments.

• PRF helps repair joints, increase mobility, improve sexual health, and restore thinning hair, just to name a few. This clinically proven treatment modality comes from your own blood, and has been used for decades in the medical field to speed up post-surgical healing. Today, we use it to help restore aging tissues, including joints, ligaments and tendons, blood vessels and other vascular tissues, hair follicles, and aging skin.

• RF medical devices use combinations of radiofrequency energy and electronic muscle stimulation to strengthen and rebuild aging or damaged muscle, skin and other soft tissues. At RegenCen, we currently use these technologies to reverse pelvic muscle weakness (post-childbirth or age related), stimulate new collagen, renew vaginal tissue, and improve membrane function. Translation: better bladder control and sexual function and enjoyment!
As regenerative medicine continues to advance, Dr. Lo and his team are dedicated to ongoing education and bringing exciting, scientifically proven treatments to patients in Petoskey and Traverse City who want to feel better at every stage of adult life.
You don't have to feel so stiff or slow. You don't have to accept lackluster hair or a diminishing sexual life. At RegenCen, we're here to help you age with fewer aches and pains, more movement, and boosted confidence.
Platelet-Rich Fibrin (PRF)
Restore aging tissues and reset the clock with PRF
and regenerative medicine
Hair
Restoration
Hand / Shoulder
Pain
Sports
Injuries
Hip
Mobility
Stiff
Knees
Bursitis
Women's
Sexual
Response
Erectile
Dysfunction
Ready to age with
more energy & confidence?