Advancements in Treatments for Arthritic Pain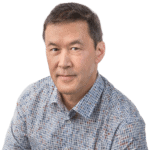 PRF (platelet-rich fibrin) injections relieve pain in weeks and last about a year.
According to the American Arthritis Foundation, more than 50% of us over 65 have arthritis. As a doctor, I can tell you that's just silly – 100% of people over 65 have arthritis somewhere (how much they complain about it varies, but they all have it)! And it's not just the over 50 crowd: one-third of adults younger than 65 have osteoarthritis (another underestimate, by the way). The fact is, if you're fortunate to live a nice long life, you're almost certain to develop arthritis at least somewhere.
Arthritis is universal because aging is universal: eventually, our cells stop producing new cells to replace the old or damaged ones, and the cells that remain don't work well. In joints, that means they stop making the cushioning material and lubricating fluid that make our movements effortless. So when you notice sore or stiff thumb joints while texting, or have pain when opening a jar or with a handshake, or if your knees or feet are stiff when getting out of bed… those cells stopped working a long time ago, and you've worn through the tissue that's left.
Luckily, there is help! Here at RegenCen, we treat arthritis with PRF (platelet-rich fibrin) injections. A natural and longer lasting substitute for steroid injections, the PRF Mobility Shot eases pain, can help delay a knee replacement, can help heal injured tendons or joints, and has near-zero side effects. Compared to stem cells, PRF injections have been shown to give similar results at much lower cost and much greater convenience – at RegenCen, PRF injections are available the day you call!
"In the final years of my primary care/urgent care practice, we performed PRF and PRP injections every single day. Our results mirrored what the research says: about 75% of people see good or great improvement with arthritis pain and function. Results can last a year or longer." – Dr. Gustav Lo, RegenCen Founder & Medical Director
Consultations are always complimentary. Call or text 231.347.7395 or click here to book online.