Trending: Feminine Rejuvenation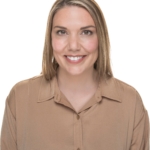 What exactly is it? In polite language, vague terms like "feminine rejuvenation" really just mean improving or reversing pelvic problems that occur with women throughout life. The medical reality is that difficulties with vaginal function, sexual health, and bladder control affect almost all women at some point.
Really? Almost all women?
Absolutely. Any woman who's had a vaginal birth, any peri or postmenopausal woman, or any woman having hormonal fluctuations is bound to recognize pelvic changes. Hard to believe?
Have a look at the test questions:
• Do you have to cross your legs when you laugh or sneeze?
• Using a pad just in case?
• Getting up a lot at night? Or planning your day around bathroom locations?
• Intimate enjoyment not what it used to be?
• Hormonal changes causing dryness?
These are real medical problems that don't often have a solution you can pick up at the pharmacy.
RegenCen Offers Solutions
At CSLC's RegenCen division, we offer a suite of services to fix what's broken down there.
• Bladder control: MorpheusV gives good to excellent results in 80-90% of patients after 1-3 visits.
• Vaginal health: FormaV and platelet-rich fibrin (PRF) treatments have 90%+ satisfaction rates for eliminating dryness and improving intimate function.
• Aesthetic treatments: our Empower platform from InMode provides a full suite of treatments for both inside and out, including nonsurgical labiaplasty.
• Bioidentical hormones.
Why haven't I heard about these treatments before?
Because people don't talk about these things. But they should – come in and talk with one of our providers about things people usually don't talk about.
We're here to help.