RegenCen – downtown Naples, FL
Regenerative treatments and bioidentical hormones help RegenCen Naples clients live their fullest lives.
Now in Naples, FL, RegenCen providers are excited to bring the amazing results of regenerative therapies to Naples clients.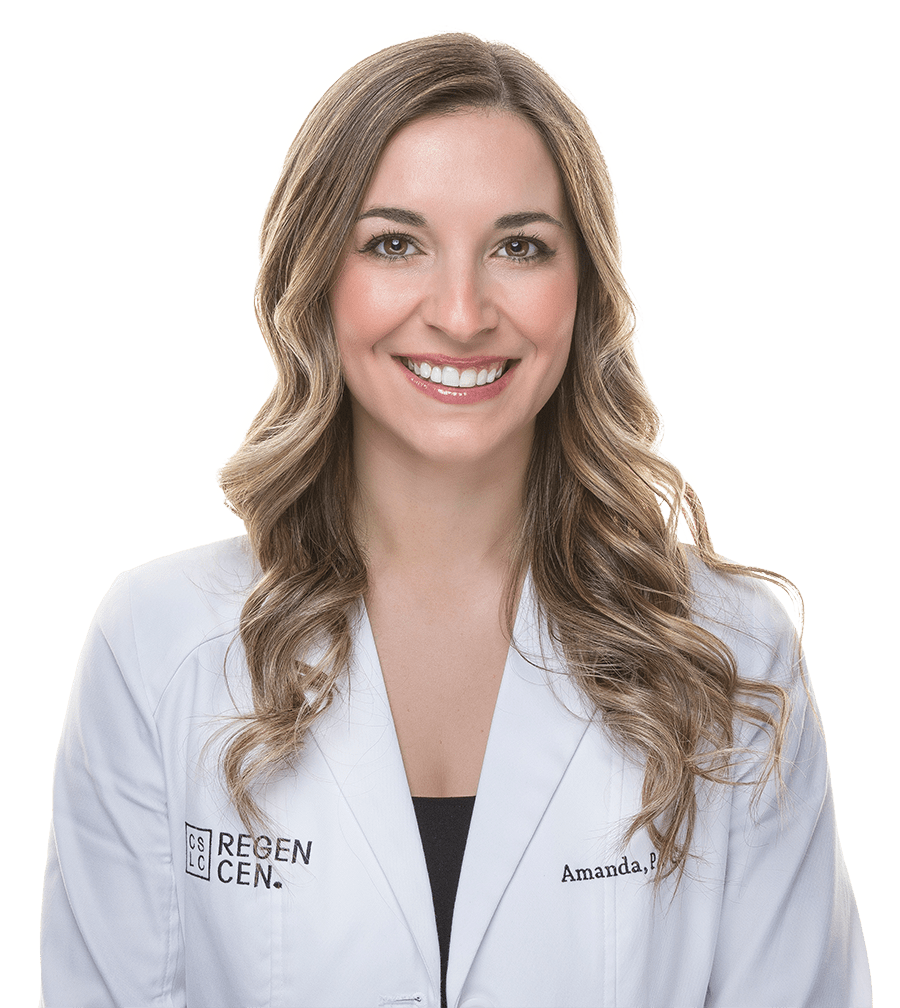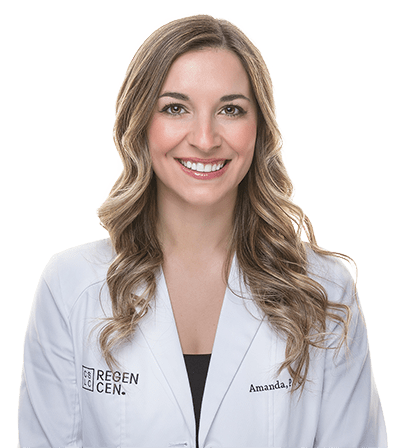 Provider expertise and advanced regenerative modalities help RegenCen clients age easy.
Provider expertise and advanced regenerative modalities help RegenCen clients age easy.
We use regenerative medicine to help clients in a variety of ways, whether it is sexual health, regrowing hair, improving energy, aiding weight loss, improving bladder control, or so many other treatment  benefits.
Medicine is behind – and we're not waiting for it to catch up. We focus on proven regenerative treatments that help you age easier, with less pain and more vigor. Don't just survive – thrive.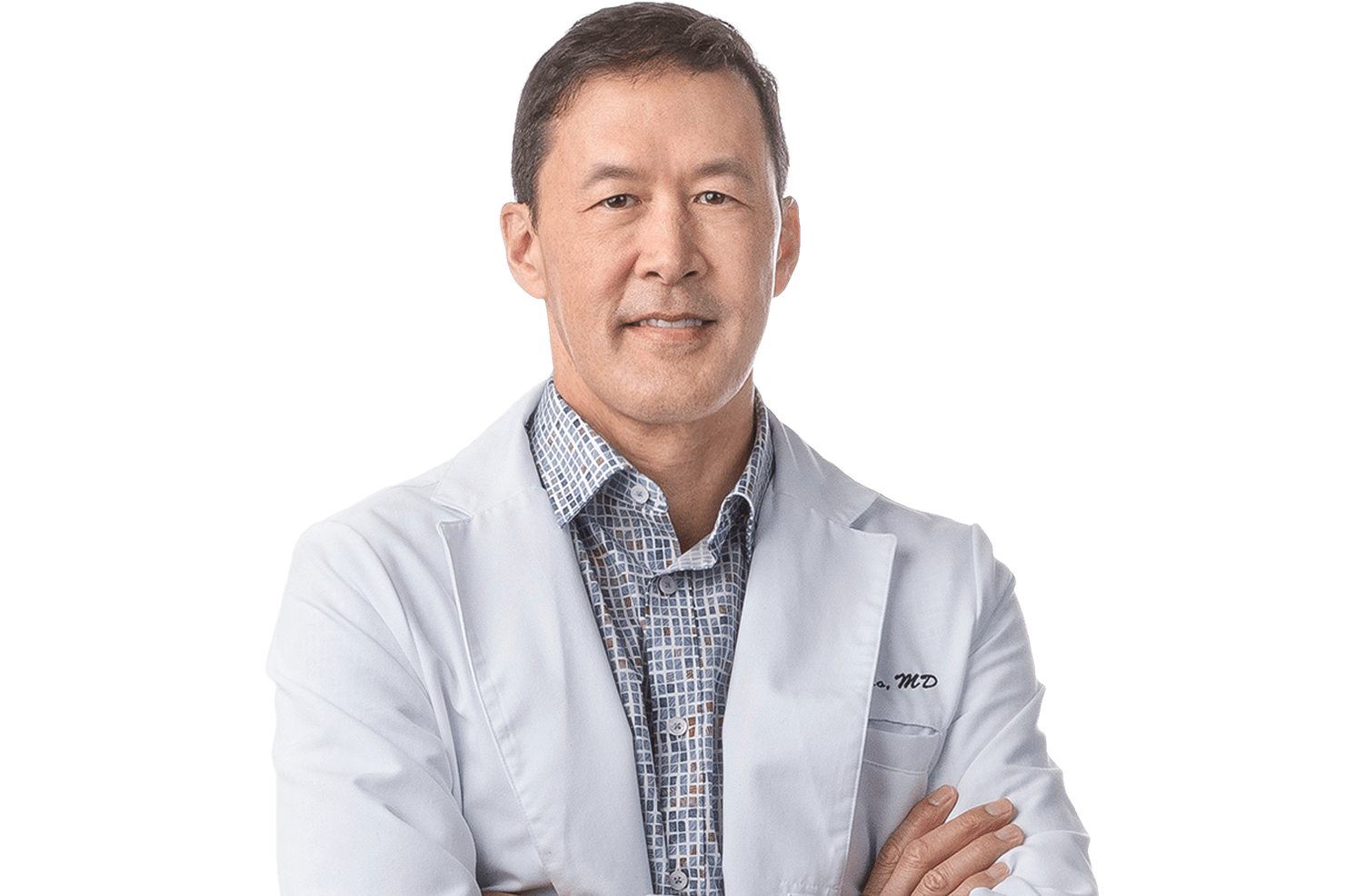 RegenCen's providers first do a consultation with you – it's where we learn all about what you're going through, whether it's menopause or hair loss or so many other concerns – and we build a customized treatment plan to get you the best results attainable.

New to regenerative medicine?
Being new to regenerative medicine is extremely common! But you've come to the right place. RegenCen Naples providers have thousands of successful treatments under their belts, have heard the client success stories, and are thrilled to bring the same effective treatments to the new RegenCen Naples clientele.
We're proud to be the top MorpheusV feminine rejuvenation provider in the nation, and excited about how the regenerative health industry continues to advance. You can count on RegenCen Naples to bring you the best technology, the best providers, and the best results. RegenCen Naples: Aging, Optimized.
What treatments are offered in RegenCen Naples?
TESTOSTERONE PELLETS NAPLES FOR MEN
Testosterone pellets in Naples, Florida for men. Testosterone is essential for optimal functioning in men, AND women! The production of testosterone declines as we age, leaving us with less vitality and energy than we had in our youth. After replacing and boosting testosterone with pellet therapy, men and women report an increased sense of well-being, decreased fat, increased muscle mass, increased exercise tolerance, improved cognition and memory, increased sexual function, improved skin tone, and many other rave-worthy benefits.
At RegenCen in downtown Naples, we've personally experienced the positive changes from balanced testosterone in our own lives. From renewed energy and interest, to hobbies to sex and confidence, testosterone pellets for men is the solution in Naples at RegenCen.
ESTROGEN PELLETS NAPLES
RegenCen estrogen pellets in downtown Naples for menopause. The truth is, there are two really good types of estrogen: estradiol and estriol. At RegenCen in Naples we replace estradiol and estriol, two types of estrogen that play an essential role in overall health. Estradiol protects our heart, memory and bones and estriol gives an added boost to skin and vaginal lubrication when needed. Declining estrogen levels after menopause can leave women with a variety of unpleasant symptoms that negatively impact day to day well being. These include hot flashes, vaginal dryness, bladder leakage, decreased sexual function, mood disorders, body weight... well, the list is long.
Replacing hormones bioidentically in Naples, Florida allows our bodies to absorb them easily and use them in the same way it uses our natural hormones. In women, hormone replacement therapy in Naples improves or eliminates hot flashes, sleep issues, and fatigue. Additionally, optimal estrogen levels can protect against heart disease, osteoporosis, strokes, and Alzheimer's. Studies also show proper hormone replacement improves memory. Simply put, bioidentical hormone replacement therapy helps patients feel like themselves again! Schedule your estrogen pellets for menopause in downtown Naples today with the button below.
BIOIDENTICAL HORMONES NAPLES
Are you struggling with signs of hormonal imbalance and ready to get back to feeling like yourself? In Naples RegenCen bioidentical hormone replacement therapy is customized after hormone testing. We treat low testosterone in men and women, replace estrogen after menopause, and supplement progesterone during peri menopause. Hormones get you back in the game. They improve low energy, sleep, mood, stamina, and well being.
Bioidentical hormone replacement pellets in downtown Naples are a the most effective way to replenish estrogen and treat low T. The tiny pellet implant (about the size of tic tac) contains bioidentical hormones matching what's naturally in our bodies. Biote pellets are placed under the skin during a simple 5-minute mini-procedure. Then testosterone or estrogen is slowly and consistently released for 4-6 months. This method is safe unlike oral estrogen, convenient because you don't have to remember to switch a patch, inject twice a week or use a cream daily, and offers a much more even delivery of hormones. In Naples, hormone replacement is offered at RegenCen. This safe, quick, and effective treatment in downtown Naples can last 3-6 months!
Menopause doesn't have to be hard. Menopause? What menopause? We've got you covered for hormone replacement in Naples from your 40s on. Hormone testing at our Naples office can be scheduled online.
PRF and PRP JOINT INJECTIONS NAPLES
Looking for something easier, much less expensive but still as effective as stem cells? Treat arthritic pain in Naples without a joint replacement or an orthopedic surgeon. Dr. Gustav Lo has offered platelet therapy for joints for over 15 years and we have an 80% success rate in pain reduction or elimination with PRF injections for joints. PRF is the cousin of PRP and it offers better results and longer lasting results. PRF is what we like to call "the good stuff" in our blood at RegenCen in Naples. It contains a variety of healing factors including anti-inflammatory cytokines, growth factors, and interleukin-1, which are all critical to the healing process of connective tissue. When we concentrate all these good factors present in our own bodies into one solution and re-inject it back into the body in an area of need, it helps to reduce chronic inflammation and re-initiate the cascade of healing our body had given up on. After a series of 3 arthritic joint injections, about 80% of patients will see significant improvements in range of motion, pain, and quality of life with results that last about a year. At RegenCen in downtown Naples, the most common joints we inject are the hips, shoulders, knees and hands.
PRF HAIR RESTORATION NAPLES
From male pattern baldness to age-related hair thinning, you can restore your confidence (and your hair) with The Hair Booster Shot at RegenCen in Old Naples. Hair restoration is among the most well studied and proven regenerative treatments using platelet-rich fibrin (PRF). PRF is a fibrin meshwork of platelets. These platelets then release growth factors that attract stem cells, grow new blood supply, and turn on dormant tissues. Research shows consistent average increases in number of hairs of about 30-35%, and the same percent increase in diameter of the hair shaft itself. Translation: more hair, thicker hair, and healthier hair after a series of three injections over three months in Old Naples! Restore your confidence and schedule your Hair Booster Shot at RegenCen in downtown Naples with the button below.
E² SHOT FOR ERECTILE DYSFUNCTION NAPLES
Looking for solutions for declining erections? Men are often surprised to learn that declining erection function is universal, and starts in the 20s. It isn't just about intercourse – reduced erections affect many aspects of self-perception, relationships with sex partners, and how "old" or how "healthy" men feel overall. At RegenCen in Naples, Dr. Lo offers the solution for declining erections with the E² Shot. The E² Shot uses PRF (platelet-rich fibrin) to trigger new blood vessel growth and combining this natural treatment with Cialis can maximize nitric oxide (the "erection chemical"). In Naples, the E² Shot delivers better, stronger erections and more satisfying orgasms, generally within about 4-6 weeks. Yearly repeat treatments are recommended to maintain improvement at RegenCen in downtown Naples.
Do you offer P-Shot in Naples or southwest Florida?
We were originally certified and trained in P-Shot technique using PRP but we see better results with PRF. Most of our patients request treatment for erectile dysfunction with the "new, improved" P-Shot in Naples.
OH! SHOT or O-SHOT – IMPROVE ORGASMS NATURALLY
What is the Oh! Shot or O-Shot and why are my friends getting it? Both of these platelet treatments increase sexual arousal, enhance clitoral sensitivity and response, and improve vaginal lubrication and bladder control. We were initially certified in the O-Shot with PRP and switched to PRF for longer, better results and we have named the treatment Oh! Shot. The O-Shot and Oh! Shot are quick, painless (we promise), and all-natural treatments that are primarily used to help with declining orgasms and difficulty achieving orgasms. The Oh! Shot is performed in Naples by drawing your blood, placing it in a centrifuge to concentrate your own platelet-rich fibrin, or "PRF," and injecting this concentrated solution back into the clitoral and G-spot areas. PRF is a concentration of all the good stuff in our blood – it helps to stimulate new cell growth, blood flow, and collagen. Women of all ages love the results and it's offered at RegenCen in Naples, Florida.
FORMAV and THERMIVA for VAGINAL DRYNESS
The best non-hormonal treatment for vaginal dryness? Welcome to RegenCen in downtown Naples. ThermiVa and FormaV improve vaginal dryness almost immediately with no pain and no downtime. These very similar RF technologies are extremely effective at improving vaginal lubrication and helping mild bladder control problems. We help vaginal dryness without hormones. Yes, this is a safe treatment for vaginal dryness for all women and breast cancer survivors. And it's easy. FormaV is completely painless (gentle, slow heat) and is performed by inserting a small wand that uses radiofrequency energy to gently and slowly heat the vaginal tissue inside which stimulates new production of collagen and elastin. After 3 treatments in our Naples or northern Michigan offices, patients have improved lubrication, more elasticity in the vaginal membranes, and mild improvement in bladder leakage too. At RegenCen we've performed almost two thousand vaginal treatments to date at our Petoskey and Traverse City locations and our patient satisfaction is nearly 100%. At RegenCen, we are extremely excited to offer ThermiVa and FormaV in Naples, Florida.
MORPHEUSV FOR BLADDER CONTROL AND FEMININE REJUVENATION
The game changing feminine rejuvenation treatment. A surgery-free way to get rid of stress urinary incontinence, urge urinary incontinence, and bladder leakage. You don't have to live like the generations before us. MorpheusV is the treatment of the decade in our opinion. The results are amazing and so are the client reviews.
"After having 2 MorpheusV treatments at RegenCen, I am thrilled at the outcome. I used to worry about drinking too much water before going out and was wearing panty liners. MorpheusV has made that a thing of the past. At 81 years old, I also notice a change in appearance. I can't say enough good things about this treatment."  – S.B., RegenCen client
It's estimated over 50% of women suffer with bladder leakage at some point in life and MorpheusV can improve or stop bladder leakage in most patients. It can even improve bladder leakage after surgery because surgery doesn't treat the vaginal and urethral membranes. At RegenCen in Naples, we offer a complimentary mini FormaV session to help numb the area and get the added benefits of FormaV for vaginal dryness. What is a MorpheusV treatment like in Naples? MorpheusV treatments deliver radiofrequency based heat energy directly into the deep tissue of the vaginal canal and urethera to build new youthful tissue and collagen. After a series of 3 MorpheusV treatments at RegenCen in Naples, most women report a major improvement in bladder control and vaginal laxity. We have patients who have gone from 100 pads a month to none, and patients who couldn't hold a tampon in be able to, and most bedroom partners notice the improvement in cushioning and tone as well. Our clients are raving about the quality of life they've reclaimed and MorpheusV is offered at RegenCen in downtown Naples.
VTONE FOR PELVIC FLOOR STRENGTH IN NAPLES
How to do Kegels? Ok, Kegel exercises are great. They are like your skincare for your face, but if you want to see major improvement in pelvic floor strength, then VTone is your answer. Childbirth, menopause, and aging cause weakened muscles. And RegenCen in downtown Naples offers a solution with VTone. VTone strengthens the pelvic floor for better bladder control and better bedroom enjoyment using electrical muscle stimulation to contract the pelvic floor muscles, making them strong like they used to be. Think of this as doing thousands of Kegels in just 20 minutes. Just like working out any of your other muscles, any exercise helps, but we recommend starting with a series of 3 treatments and more is always better. VTone is a great treatment that's offered in Naples at RegenCen to combine with our other feminine rejuvenation services.
SKINNY SHOT FOR WEIGHT LOSS NAPLES
The Skinny Shot at RegenCen in downtown Naples helps with your metabolism and energy. This risk free injection is made up of several components including vitamins such as vitamin B6, vitamin B12, choline, and more. Choline helps break down fat into smaller molecules. As a whole, the Skinny Shot injection helps facilitate the efficient breakdown of carbs and fat. It's great for people with stubborn bulges of fat or even who have done Smartlipo but may want help maintaining the result. In Naples Florida the Skinny Shot for weight loss can be done weekly.
ANTI-AGING IV TREATMENTS NAPLES
The Royal RegenCen IV for Anti-aging protects our cells and helps slow down the onset of cellular aging. This IV hydration treatment in Naples is fortified with vitamins, therapeutic amino acids, and powerful antioxidants. The RegenCen Anti-Aging Drip in downtown Naples will help reduce the onset of cell and tissue degeneration and aging. This vitamin hydration treats a range of symptoms including low energy and dehydration while boosting your nutrients to mobilize fat stores, sharpen mental clarity, and improve metabolism and stamina. This vitamin cocktail at RegenCen enhances the traditional gold standard Myers' Cocktail with glutathione, L-Taurine, and alpha-lipoic acid. This gluthaione treatment boosts your immune function, detoxifies your body, and restores essential vitamins so you can look, feel, and think your best.
INNER BEAUTY IV TREATMENT NAPLES
Wondering how to look your best for a wedding, gala or special event in downtown Naples? Combine a Cosmetic Skin & Laser Center dermaplaning and Oxygen facial with a beauty IV in the same location in downtown Naples. IV drips naturally detoxify and cleanse your body to give a more youthful, rejuvenated appearance. RegenCen's Inner Beauty IV drip is loaded with mega doses of Vitamin C, Biotin, and B complex to nourish your hair, skin and nails in downtown Naples. This vitamin cocktail IV promotes healthy, glowing skin and helps detoxify and cleanse the body. Our Inner Beauty + treatment in Naples also provides IM Glutathione – a powerful detoxifier and antioxidant. This glutathione treatment promotes glowing skin, helps skin imperfections, improves dry skin, and may even help clear blemishes.
ATHLETE / PERFORMANCE IV TREATMENT NAPLES
Looking for a quick way to boost energy and performance before an event or demanding physical activity in Old Naples? Or a pre-travel boost so you're not wiped out when you land the next day? Our Energy IV is loaded with B vitamins, amino acids, B12, and vitamin C and designed to help you mobilize your metabolism for exertion and energy and relieve muscle weakness and symptoms of fatigue. RegenCen's Energy IV in downtown Naples helps people who are tired from working long hours or traveling and also help boost metabolism and burn fat. Amino acids enhance performance by dilating blood vessels to improve blood flow, mobilizing fat stores to burn energy efficiently, and reducing lactic acid build up and muscle pain post-exertion.
HANGOVER RECOVERY IV TREATMENT NAPLES
Want an instant hangover cure in downtown Naples? Or struggling to recover from an illness? You can feel better in an hour at RegenCen Naples! Our customized hangover IV drip treatment for recovery hydrates your body instantly, flushes toxins, and gets rid of nausea and headaches from hangovers in just 30-60 minutes. If yesterday's cocktails are keeping you from enjoying the day, we've got your cure with our hydration infusion at RegenCen Naples. Our IV fluids for hangovers are always customized based on your symptoms and medical history and may include Zofran for nausea and Toradol for headaches and body aches along with B complex vitamins, vitamin C, and minerals for replenishment.
NAD+ IV TREATMENT NAPLES
Need NAD+ IV therapy in downtown Naples? NAD+ IV therapy is the ultimate "thrive instead of survive" infusion offered at RegenCen in Naples. This NAD+ drip is the go-to regenerative therapy for the "feelin' stronger every day" crowd! Researchers have been studying Nicotinamide Adenine Dinucleotide (NAD+), a derivative of the enzyme niacin for decades. In scientific journals, many casual studies report general increases in energy, stamina, mood, and mental sharpness. It's also shown excellent anti-aging results in studies, reversal of symptoms in up to 50% of Parkinson's disease patients, reduced alcohol craving during recovery treatment, and even halted progression of Alzheimer's symptoms. This seemingly limitless, natural occurring compound has far-reaching potential. This NAD+ treatment continues to excite scientist and inspire physicians with new discoveries backed by scientific data and daily living examples.
Frequently Asked Questions about RegenCen Naples